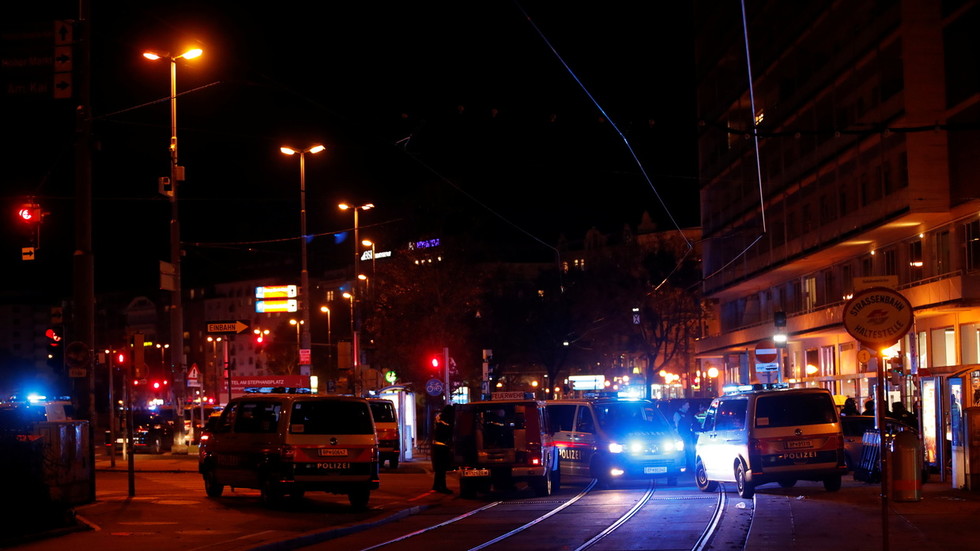 Law enforcement in Vienna, Austria have launched what they called a "major police operation," following multiple exchanges of gunshots near the city's main synagogue located in the Old Town area. Several people have been injured.
According to local reporters citing the interior ministry, one person has been killed in the incident.
Footage shared on social media purportedly shows the moment several bursts of shooting can be heard breaking out, as people on the street rush to seek shelter.
A suspected assailant, who is believed to be armed, is still on the run, according to local media. Austria's Interior Ministry has asked Vienna residents to stay at home and away from windows.
Earlier, local media reported that shots were heard near the Austrian capital's main synagogue. A police officer who stood guard near the temple was reportedly seriously injured by an unknown assailant.
Large numbers of police have been deployed to the city center, and people has been asked to avoid the area and public transport while the security operation is underway.
There is a larger police operation going on in the 1st district of Vienna (Inner City area). Officers are on site and check the Situation. We keep you posted on the matter.

— POLIZEI WIEN (@LPDWien) November 2, 2020
The leader of the Austrian Jewish community has said it's not clear if the synagogue was the target of the assailant, as both it and the community's offices located in the same building were closed at the time of the attack.
DETAILS TO FOLLOW