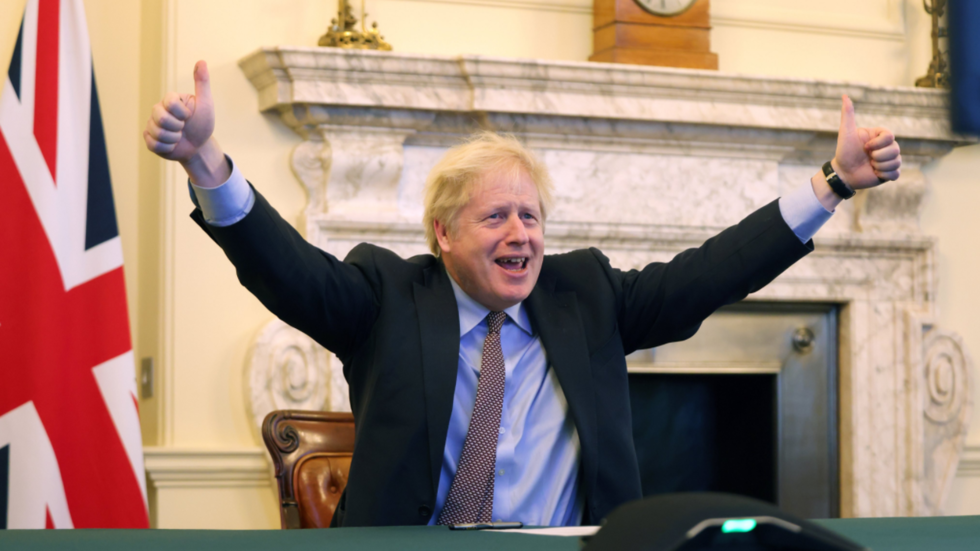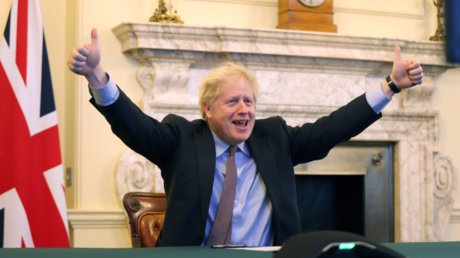 British Prime Minister Boris Johnson was plainly in a celebratory state of mind on Christmas Eve, after the UK and EU settled on a post-Brexit tradedeal A photo shared on Twitter caught his response to the historical minute.
The UK and the European Union (EU) settled on Thursday to a post-Brexit trade deal, ending 11 months of settlements that started on January 31 when Britain formally left the bloc and went into a shift duration.
Shortly after accepting the deal with European Commission (EC) President Ursula von der Leyen, Johnson flashed professional photographers a twin thumbs-up from behind his desk. "The deal is done," the prime minister composed on Twitter.
Photos launched by Downing Street revealed the PM smiling as he talked to von der Leyen by video call.
Downing Street release pictures of the minute the deal was lastly done in between Boris Johnson and Ursula von derLeyen A minute in history, nevertheless you feel about it. pic.twitter.com/LsLlUkNlQ1

— Paul Brand (@PaulBrand ITV) December 24, 2020
The EC president was less than delighted with the deal, however stated "It is time to turn the page and look to the future."
She included that she had actually reached 3 conclusions withJohnson
Firstly, she competed that "the single market will be fair and remains so." Secondly, von der Leyen stated that the EU will continue working together with the UK in all locations of shared interest, consisting of environment modification. Thirdly, she stated that the EU has actually protected 5 and a half years of complete predictability over fishing rights, which had actually been a significant location of dispute in between the 2 working out celebrations.



Also on rt.com
In last-ditch attempt, UK and EU agree post-Brexit trade deal after 11 months of deadlock




Think your pals would be intrigued? Share this story!